Ok, time to do some shameless self-promotion.
www.whimsyabode.etsy.com
Introducing my Etsy shop! I am so excited to work on this project. It is something I have had in the works for several years now. I am featuring a fun line of infinity scarves for my grand opening. Infinity scarves are a soft spot for me and, worst case scenario, if I don't sell a single scarf, I know that I will be able to find someone to wear them. ;)
I couldn't resist experimenting with a wide variety of fabrics. Scarves are a wonderful way to add just something extra to an outfit. I know that I get stuck in a rut of combining the same shirts with the same bottoms over and over again. Scarves really help me mix up my existing wardrobe and add a bit of a safety blanket feel to the day. :)
I absolutely love 100% cotton for a scarf - they just lay so nicely and can be tossed in the washing machine with my normal clothes. But, I must admit my personal favorite is the liquid silver scarf that honestly looks like flowing water while it is worn. No joke. It is a very neat accessory for a basic outfit like jeans and a white t-shirt and/or a neutral blazer. (I wouldn't recommend wearing one with frilly blouses or other large, shiny accessories - it would probably be too much.)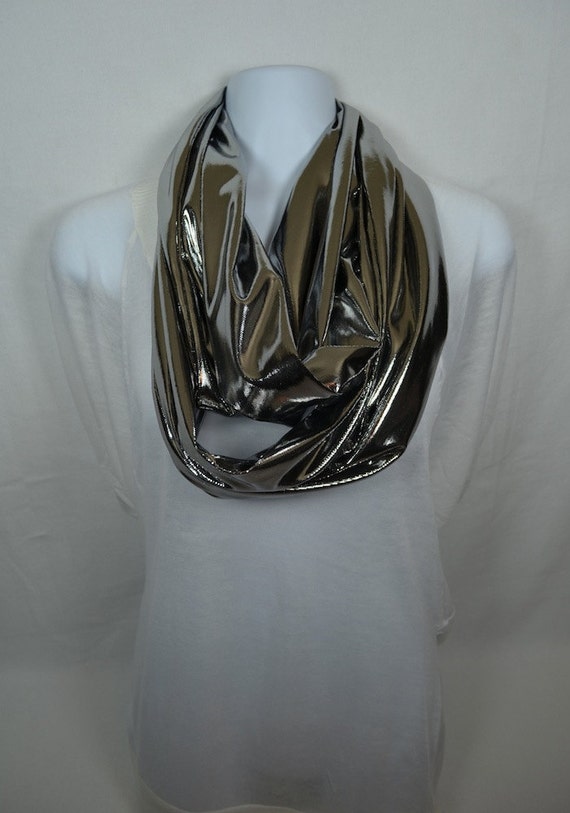 Ok- that one might be a bit too much for me to wear on a regular basis to the office. So my go-to would have to be the silky lace overlay. It is SO soft and absolutely everyone who touches the fabric has a hard time handing it back to me. :) The lace print is feminine and delicate but doesn't require the extra care that actual lace does (does anyone else have a problem with fraying or ripping of lace??).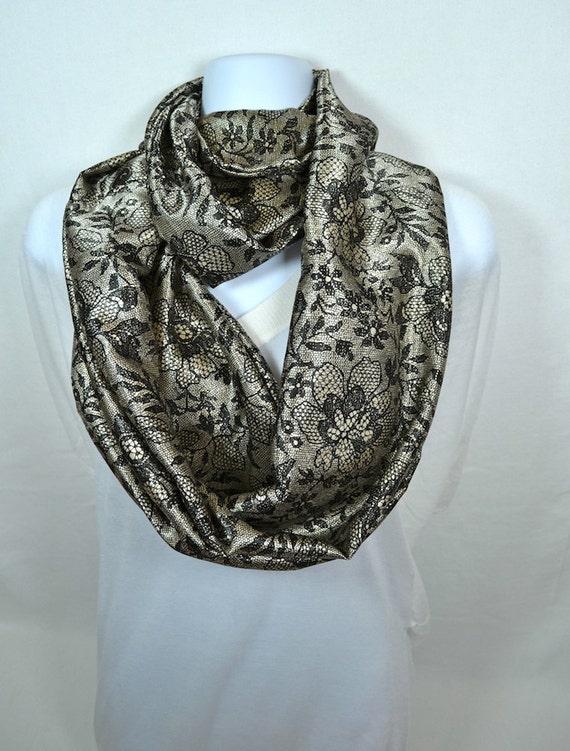 Anyway, thank you for checking out my blog and be sure to stop by my Etsy shop to take a look at my new lineup. Check back frequently - new items will be added every week!