I have 2 new scarves in my Etsy shop, which I am very excited about. The materials are so much fun and unique.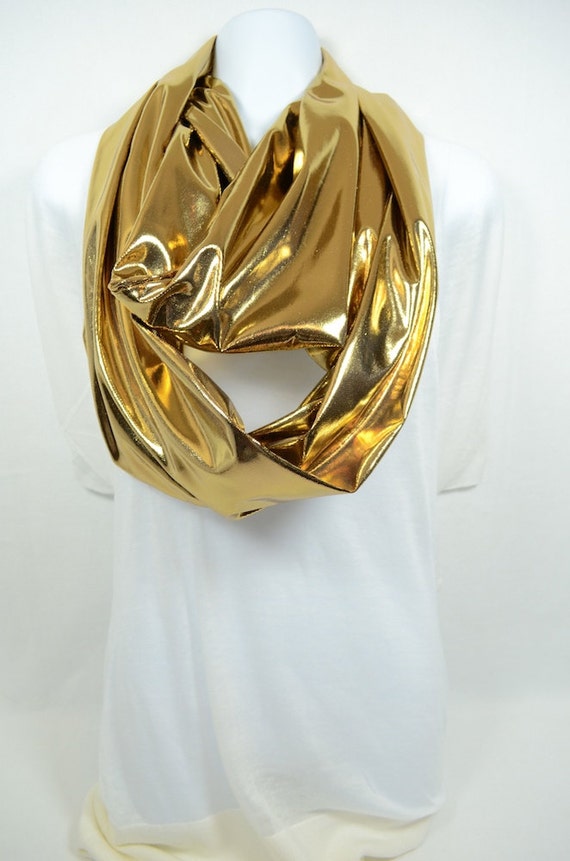 #1 - Liquid Gold infinity scarf
I absolutely love the look of this fabric. It's so different and yet surprisingly smooth and fairly soft. It reminds me of a slightly stiff silk. The gold is very rich and slightly reflective, but it is incredibly lightweight. Personally, I'm not much of a Gold fan- all of my nicer jewelry is silver or white gold, but I think I like the gold version of this fabric moreso than the silver. It has a nice champagne-like tone that compliments almost every skin tone.
Like the silver version, it has a subtle, shiny/reflective property that looks like liquid when it's worn.
(Here's a close up of folded material to give you a better perspective.)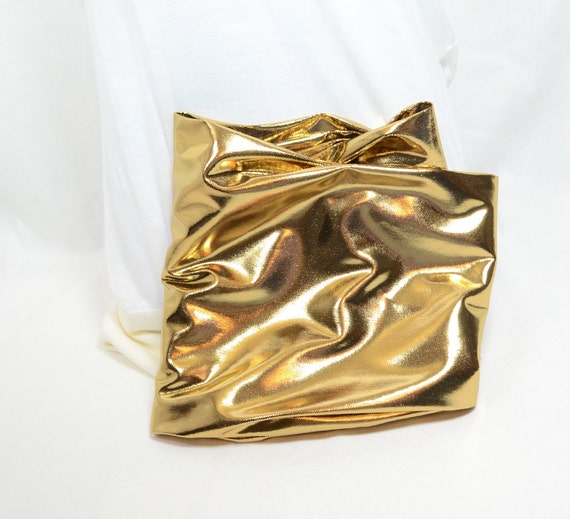 I am certainly tucking a couple of these into my own scarf stash for the holidays. Both the gold and silver will add an extra sparkle for upcoming the office Christmas party, family dinners and holiday events in general.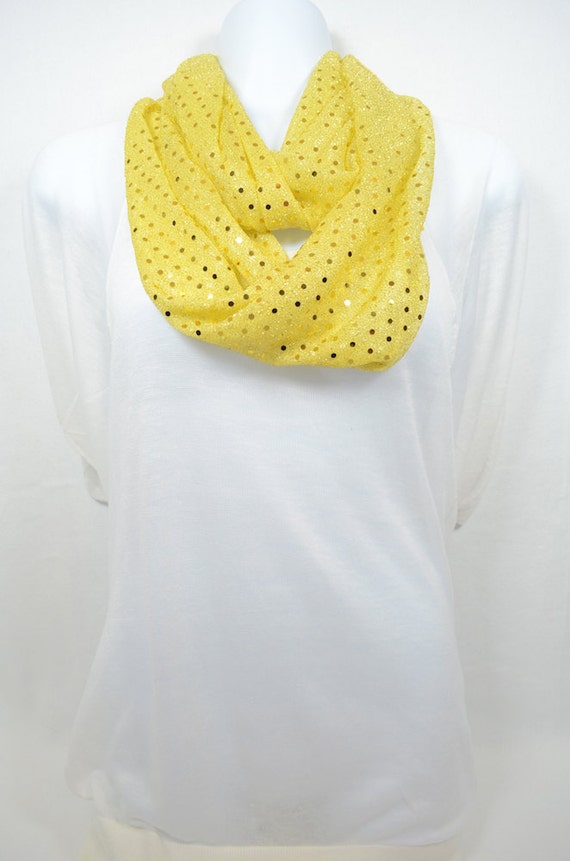 #2 - Gold Sequin Infinity Scarf
These sequin scarves have been so popular on the shop. The fabric is incredibly lightweight and the coloring is just beautiful. I have tried to build a small stash of this material- possibly enough for up to 10 more scarves, but I have not been able to find more. I was hoping to find a full bolt because of the reaction they have gotten, but no such luck. So, this will be a very limited edition. :)
My husband helped me take some photos last night and I think we have vastly improved our lighting and camera setting situation. The last photos looked good when they were on our screens, all blown up, but they seemed very dark at the smaller sizes. (Especially compared to other shops on Etsy.) Hopefully these will stand out a little more and be a better representation of the actual material.
Let me know what you think! I love comments and I am always looking for tips, suggestions and ideas. :)